Google Analytics 4: What Marketers Need to Know
By
Social Media Examiner | Social Media Marketing
(contrib. Mojified Media)
---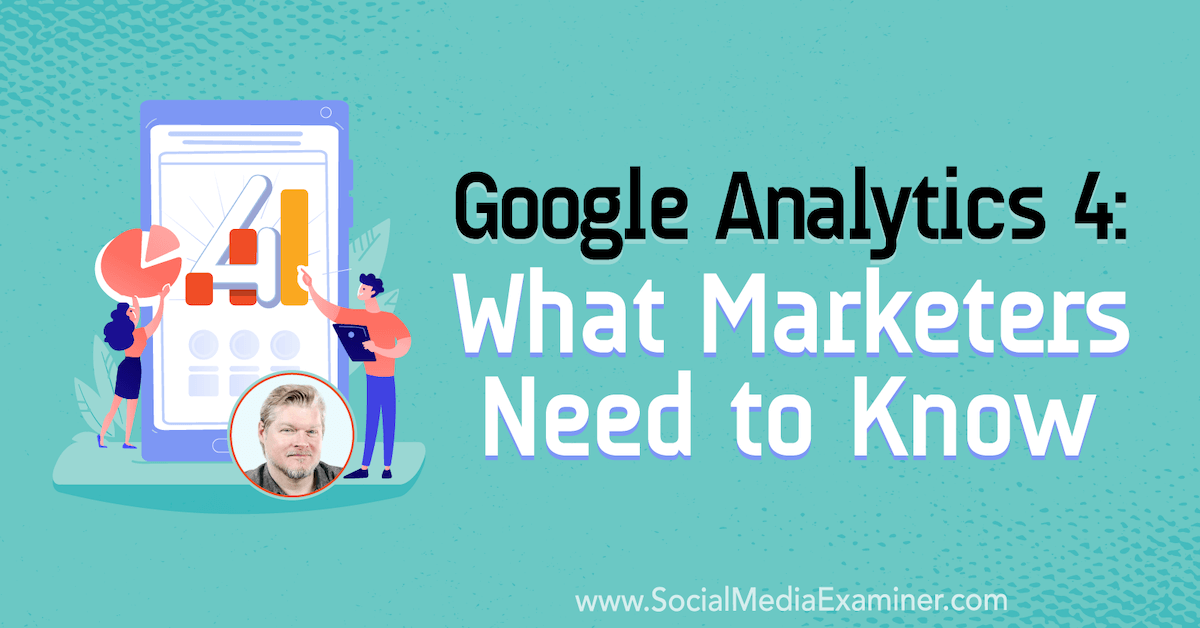 Discover how Google Analytics 4 (GA4) differs from Google Universal Analytics and find out how it can better track and measure the customer journey.
Want to improve your marketing analysis? Wondering how Google Analytics 4 will change the way you measure your marketing?
To explore Google Analytics 4 and what it means for marketers, I interview Chris Mercer on the Social Media Marketing Podcast.
Chris is the leading authority on Google Analytics and founder of MeasurementMarketing.io.
You'll discover how Google Analytics 4 differs from Google Universal Analytics, find out how Google Analytics 4 can better track and measure the customer journey, and learn what analyses are possible with Google Analytics 4.
Over the last few years, a couple of trends emerged that make it increasingly harder for marketers to technically measure things the way they used to.
The first of these trends involves cross-device behavior. In the past, people used a single computer for online activity. Analytics platforms were built to measure visits.
Today, individual users often use multiple devices to go online—desktop computers, laptops, mobile phones . . . .
View the original article on Social Media Examiner | Social Media Marketing
---
Mojified Media is the official media outlet of https://mojified.com/ a business platform for enterprise, content marketing.
---