Why Clubhouse App Might Be the Next Major Social Media Platform
By
Social Media Examiner | Social Media Marketing
(contrib. Mojified Media)
---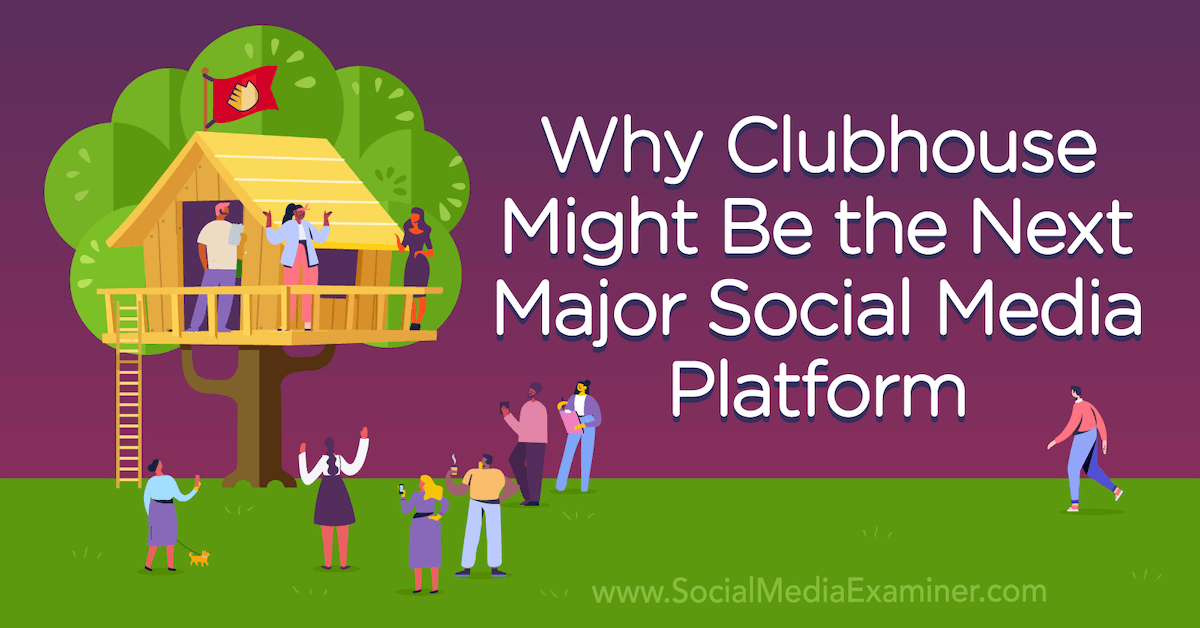 Discover what Clubhouse App is, why it might become a breakout social platform, and why Michael Stelzner believes Clubhouse has staying power.
Have you heard people talking about Clubhouse App? Wondering why people are obsessed with this social platform and what it could mean for you?
In this article, I'll explain what Clubhouse is and why it might become a breakout social platform. I'll also share my experience and why I believe Clubhouse has staying power.
My First Weekend in Clubhouse
This app might be the ultimate gift born during the global pandemic of 2020.
It was a chilly Saturday. My city was in full lockdown. I was missing engaging with people.
I posted on Facebook, "Blast from the past!…" and showed an image of me with three of my friends. It was from 5 years ago—when I started the Social Media Marketing Talk Show on a live video platform called Blab (now defunct).
I was longing for the days when it was easy to connect online.
Replying to my post, TikTok expert Michael Sanchez said, "Good ol' Blab days!" . . .
Read the full article on Social Media Examiner | Social Media Marketing
---
Mojified Media is the official media outlet of https://mojified.com/ a business platform for enterprise, content marketing.
---